Mobile Auto
Detailing SEO
From $1,100 to $43,000 Organic Traffic Value In 11 Months!
The client signed up for a Local SEO Plan with Content Marketing and Paid Ads Management. The focus was to optimize their online presence and increase reach to potential customers in their service area.
We implemented an SEO plan that included content marketing, website optimization, and paid ads management. The results were a 3,300% increase in organic traffic and a significant increase in leads and conversions.
Increase in Organic Traffic
Monthly Organic Traffic Value
About Big's Mobile Detailing
Big's Mobile Detailing is a car detailing company specializing in mobile services in the Puget Sound area. Big's Mobile is the perfect choice for those who want quality services without leaving their home or office.
They wanted to grow their team but needed a marketing partner to deliver 100% of what was required for this growth. To achieve this, Foxxr was tasked with building Big's online presence, revamping the website, standardizing PPC, and increasing organic traffic to keep schedules booked.
This audit analyzes the starting benchmarks of each metric discussed in the Goals section. 
Here is a look at the current traffic, backlinks, anchor text (is the backlink relevant and optimized), number of keywords, traffic value, etc. We also check the DR history, penalties, and ranking history.
Keyword and Content Analysis
Here were the number of keywords ranking on Google's first and second pages. We identify the opportunities, low-hanging fruit, and ranking trends (improved, new, lost, declined).
The client needed more blog posts to target local keywords highly relevant to their services and industry. In addition, the service page content needed some optimization to increase traffic and conversion.
Here are the strategies we used from the start to the end of the case study.
Keyword Research
We started by performing keyword research and created a list of high-volume keywords relevant to our client's business. We also checked competitors' sites to see what keywords they were targeting. Afterward, we ran the batch analysis and added top keywords to the list.
The primary target keywords we focused on in the SEO campaign included:
Mobile Detailing

Car Detailing

Auto Detailing

Car Washing

Car Cleaning
PPC Strategy
We stopped tacking all the soft goals from the account and created hard goals like phone calls, form fills, and scheduled bookings.
To start, we campaigned with different conversion goals like phone calls, form fills, and scheduled bookings. After testing, we got our winner campaigns, phone calls, and scheduled booking. Our team then paused the form fill campaigns and scaled our campaigns with different ad budgets. 
Additionally, we created retargeting display ads for the people who visited our website on Google and Facebook to engage them with our business. These brand awareness campaigns increased traffic on the website, as well as bookings and calls.
We stopped tacking all the soft goals from the account and created hard goals like phone calls, form fills, and scheduled bookings.
Local SEO and Local Listings Strategy
After getting access to the GBP listing of the business, we took the following actions:
Optimized the GBP listing with all the relevant business details.

Entered the target service areas of the business in the profile.

Weekly posts in GBP, including article sharing, offer posts, discounts, coupons, etc.

For local listings, we optimized the Yelp listing of the business.

Performed weekly updates by adding new photos and videos to the Yelp listing.

Posted new projects finished by the client in the Yelp listing on a weekly basis.

Received tremendous response from Yelp by the customers in terms of requesting quotes.

We submitted business to industry-relevant directories like Clean Car Wash LA & Mobile Service Pros to increase the authority.
Technical SEO
For the technical SEO part of the campaign, we started by running the site audit in the Ahrefs and agency analytics and fixed the errors. Then, we fixed the mobile usability issues in the GSC to make the website user-friendly. After that, our team worked to improve the core web vitals.
This involved creating new goals in google analytics to track hard goals only and adding filters to include USA traffic only in google analytics.
SEO-Content Strategy
For our content strategy, we focused on creating two blog posts per month, specifically optimized for the target keywords. The blog posts were around 800-1200 words and were based on extensive keyword research. We also promoted our blog posts via Facebook ads to drive traffic to the website.
Here are the results of the SEO strategy and a summary of the goals achieved.
Increase in Organic Traffic
10x Increase in Ranking Keywords
41x Increase in Monthly Organic Traffic Value
Every business website needs content. By writing long-form, keyword-rich blog posts, you can start ranking for your valuable search terms. These pages are easier to rank, and you can create internal links to your product and service pages. With professionally written SEO content, getting quality traffic and links is 1000X easier.
With this proven SEO strategy, you can uncover big wins with significant ROI.
If you need help with SEO and growing your website traffic, check out our Local SEO packages!
You may also book a call today to discuss what we can do for you.
Excellent 5 Based on 96 reviews and ratings based on Google, Facebook, Yelp, BBB, and Upcity.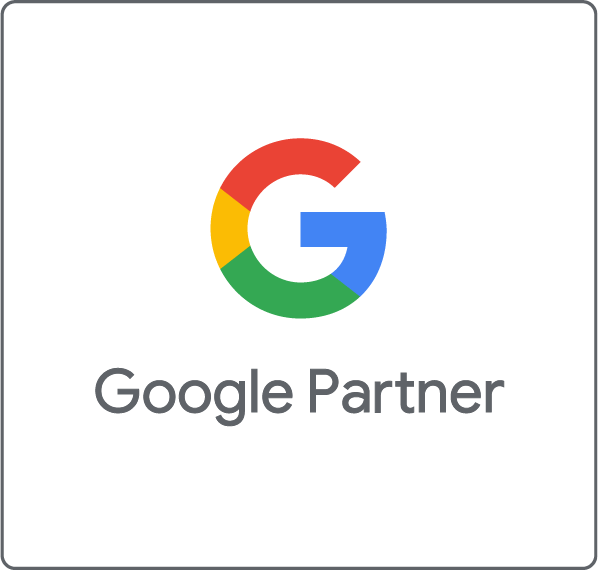 Team up with us for a hands-free, results-oriented approach to content marketing.
Call us at (727) 379-2207 for a no cost consultation.